LOCATION:
- Our clinic is unit 103, 399 Tyee Rd located in the Synergy building at Dockside Green (corner Tyee Rd and Harbour Rd).
PARKING:
- We have 2 free spots on the semi-circle in front of the 389 Tyee Rd townhouses and next to Acacia Health (3rd and 4th stalls).
- There is free 2-hour parking along Tyee Rd and Harbour Rd, as well as along Wilson St.
APPOINTMENT:
- Please arrive 5-10 minutes early with an appropriate change of clothing if necessary (shorts for hip/knee treatment, tank tops for shoulder treatments, etc).
DOG:
- We have a friendly 2 year old clinic dog named Zoe who loves to say hi and have her tummy rubbed. Please let us know if you are uncomfortable with or allergic to pets and we'll do our best to ensure Zoe keeps out of your space.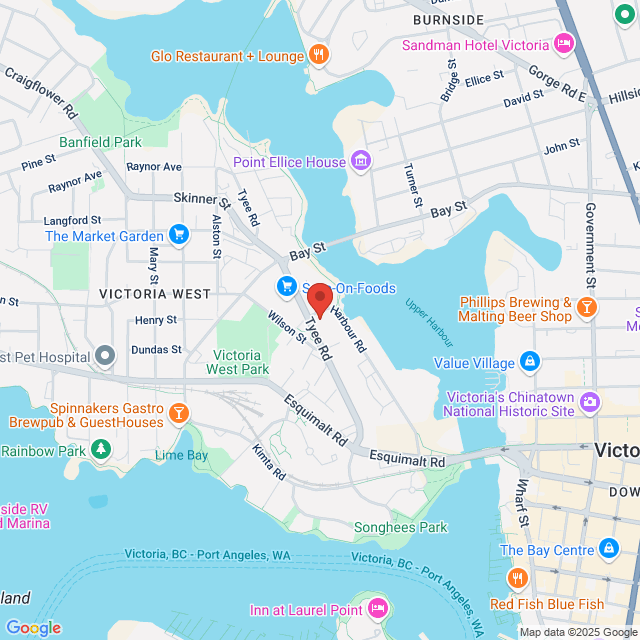 Dockside Physiotherapy
399 Tyee Rd, Unit 103, Victoria, BC, V9A0A8
---
Our Locations